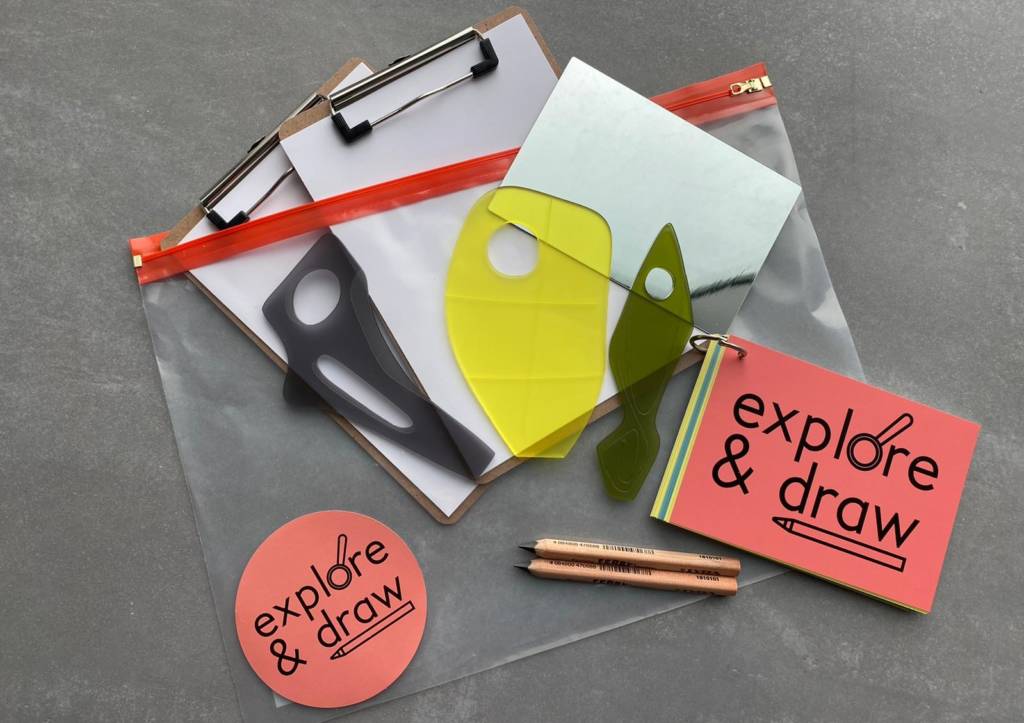 What's on >
Explore & Draw Kits
Tue - Sun, 10am - 4pm
Suitable for families with children aged 2 - 12 years old.
FREE with an exhibition ticket / FREE for Members, Wakefield District residents and under 18s.
Book exhibition ticket(s)
Use these playful activity cards to guide you and your family through the galleries and garden. Have fun moving, imagining and creating drawings together inspired by what you find on display.
Explore & Draw kits are available to collect from the welcome desk in the foyer.
Explore & draw kits can be used in The Hepworth Wakefield Garden without any obligation to visit the galleries. The Hepworth Wakefield Garden is open daily and free to enjoy.
What families are saying…
'Fantastic – lovely equipment that engaged the children to look in different ways at the gallery.'
'Brilliant activity kit – the best we have seen. My daughters were very engaged.'
'A lovely morning here, thank you! The drawing pack was a great idea.'
'Brilliant, enjoyed drawing'
'So lovely to be back! As always, lots of lovely staff on hand to enhance our visit – really well organised. Kids loved the Explore & Draw packs.'
Other activities for families