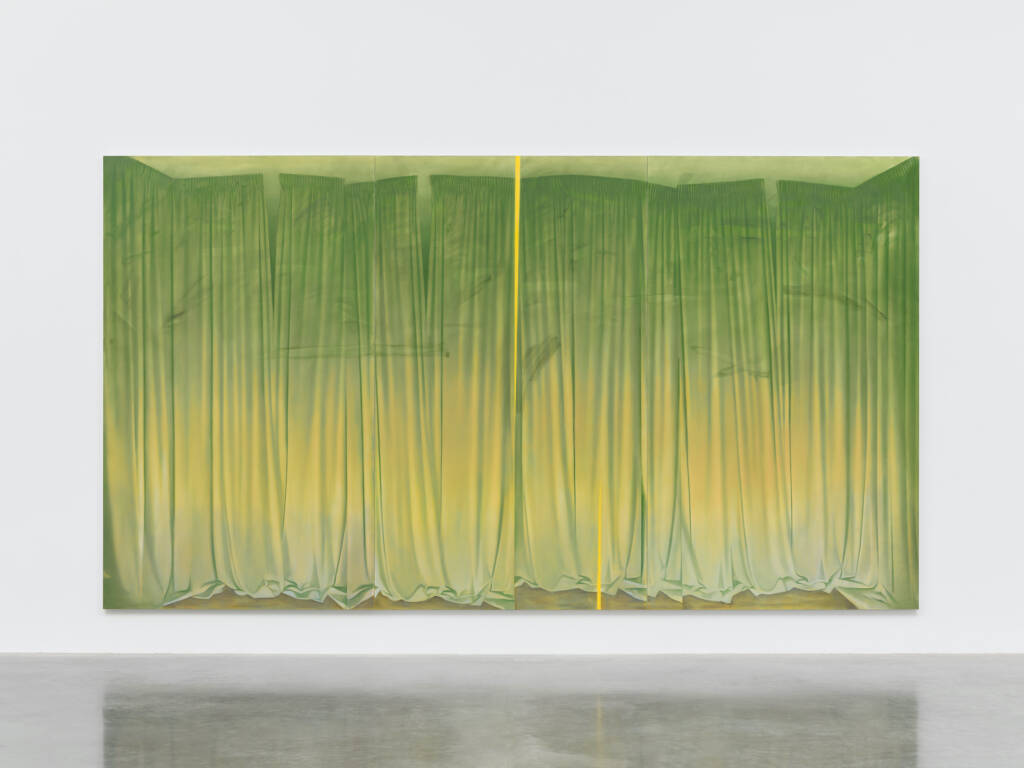 What's on >
Louise Giovanelli
21 November 2024 - 27 April 2025
Exhibition entry is £12 / £10 / FREE for Members, Wakefield District residents and under 18s. Ticket includes entry to all our gallery spaces on the day of visit.
Tickets available soon
Louise Giovanelli is a Manchester-based artist, who is known for her large-scale meditative paintings that capture ephemeral and sensual moments using beautifully crafted textures and vivid beguiling colour.
Her work explores the tension between representation and materiality, figuration and abstraction, and how the mechanics of picture making shape our slow act of looking. Her subject matter is primarily chosen for its formal qualities and includes, staged photographs, film stills, classical sculpture, and architectural elements. Regular motifs in her works are fabrics and locks of hair that are notoriously hard to capture in oil paint. The results are captivating, luminescent paintings that contain ephemeral glanced moments, creating an ethereal and joyful experience that refers to both popular culture and Renaissance paintings. Above all, she says, "a painting should be the beginning of something. The best paintings are those that endure in your mind – because there's this sense of mystery to them."
Giovanelli will be creating a new body of work for this solo exhibition at The Hepworth Wakefield.