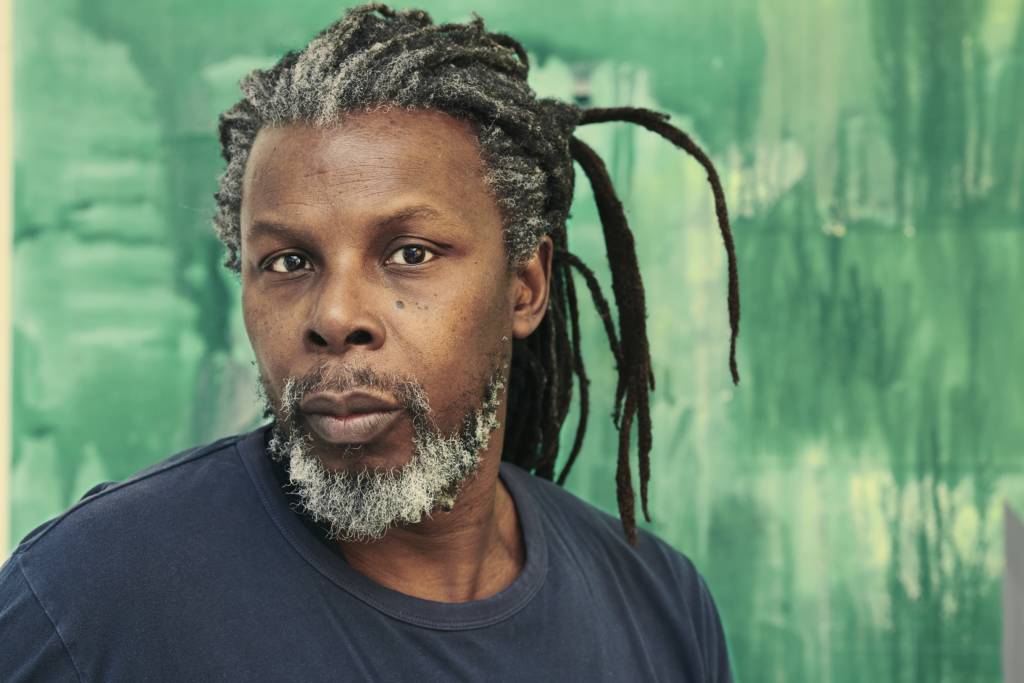 Hurvin Anderson (b. 1965) creates vibrant paintings that draw on the genres of still life, landscape and portraiture to explore the way community and identity can be represented.
Born in Birmingham to Jamaican parents, Anderson's practice touches upon his Jamaican heritage as well as referencing wider art history to create a unique sense of place and identity. The artist references the creativity and visibility of Blackness within contemporary society, paying homage to his cultural and political forebears while also contributing to discussions about the legacy of painting.
Alongside the Salon Paintings exhibition, Anderson has curated a display of paintings drawn from public collections in the UK to take visitors on a journey through his formative influences and highlight the importance of art historical references in his work.
On display are paintings which reveal points of conversation with Anderson's own practice, including work by Michael Andrews, Francis Bacon, Patrick Caulfield, Prunella Clough, Duncan Grant, Richard Hamilton, Claudette Johnson, R.B. Kitaj, Leon Kossoff, Eugene Palmer, Victor Pasmore, Keith Piper and Sir Stanley Spencer.