Barbara Hepworth
Spring (Plaster)
1903 – 1975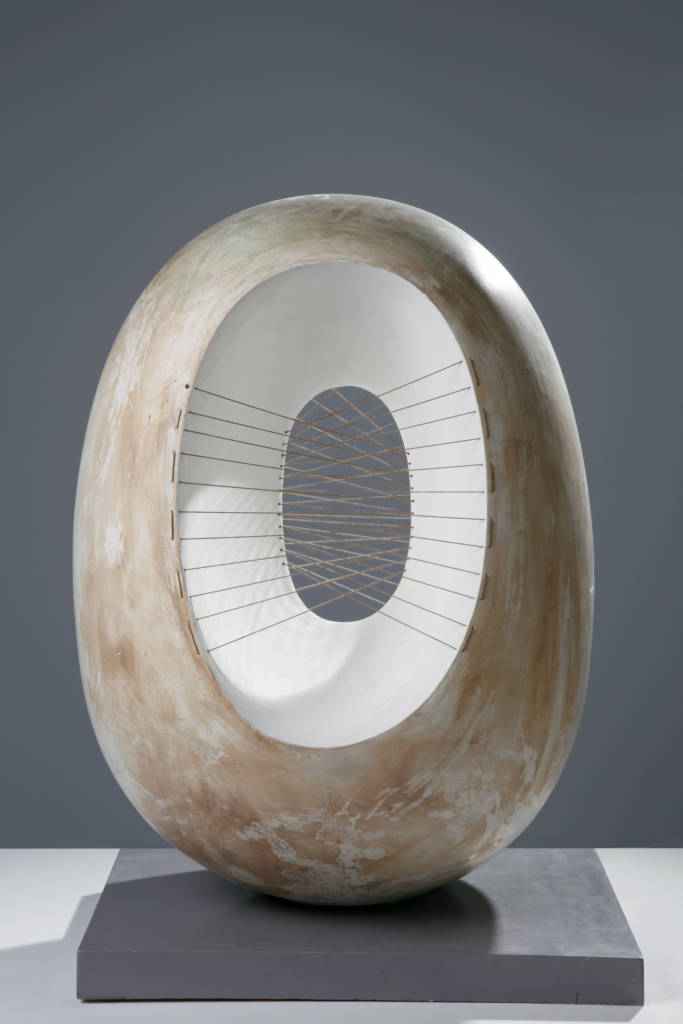 Spring (Plaster)
1966
Plaster with strings
76.8 x 58.7 x 54.2 cm
Presented by the artist's daughters, Rachel Kidd and Sarah Bowness, through the Trustees of the Barbara Hepworth Estate and the Art Fund © Bowness. Photography Jerry Hardman-Jones
Spring was cast from an elmwood carving, Oval Form with Strings and Colour, that Hepworth had completed in 1965. Its rounded egg-like form is juxtaposed by the tense elements of the strings that cut through the centre. This contrast between hard and soft, curves and lines, solids and voids is a quintessential aspect of Hepworth's abstraction.
A bronze version was cast from this plaster with a green-blue patina on the interior, while this work has a white interior that may have been smoothed down after casting.
The Hepworth Wakefield Art & Artists
£7.95
This new publication, a guide to our collection, is now available to purchase from the shop.