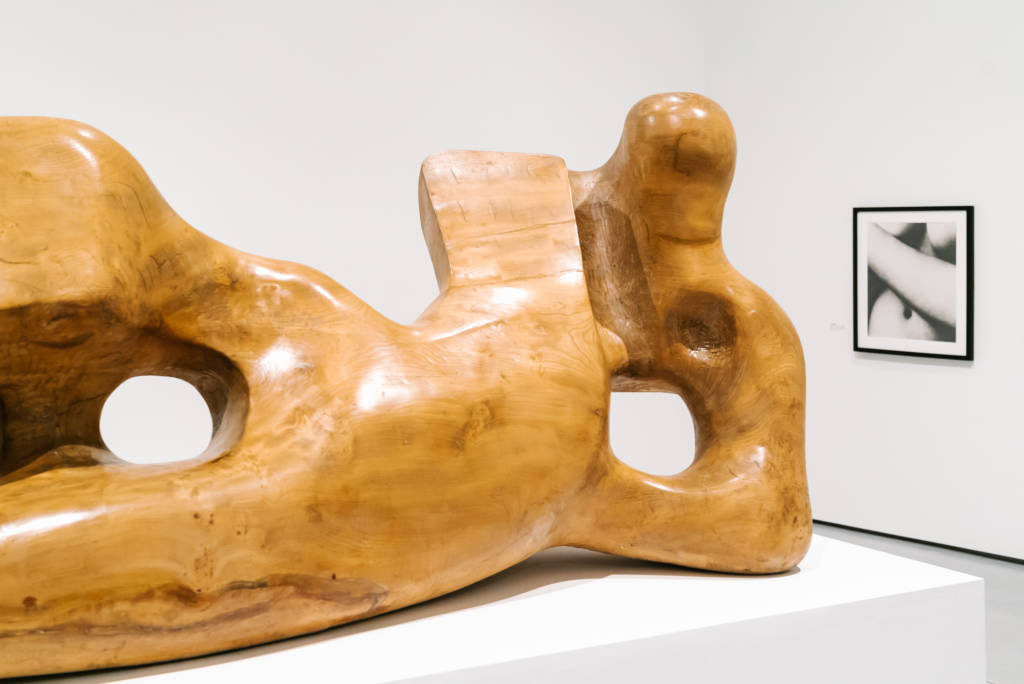 Art & artists >
Bill Brandt / Henry Moore
6 Feb - 1 Nov 2020
Tickets for Bill Brandt / Henry Moore are valid 10am – 4.30pm on the date of your booking. There is no timed entry to the exhibition. For same day tickets please buy at the welcome desk upon arrival. For the first hour every Wednesday, 10 – 11am, we are introducing a time slot for vulnerable people to visit.
⭐️⭐️⭐️⭐️⭐️ The i
⭐️⭐️⭐️⭐️ The Guardian
⭐️⭐️⭐️⭐️ The Telegraph
This exhibition explores the parallel and intersecting paths of these two great artists of the 20th century.
The photographer Bill Brandt and the sculptor Henry Moore first met during the Second World War, when they both created images of civilians sheltering from the Blitz in the London Underground.
This major exhibition brings together over 200 works highlighting the relationships between sculpture, photography, drawing and collage revealed through Brandt and Moore's shared interests in the subjects and themes of labour, society, industry, the British landscape and the human body. Moore's celebrated Reclining Figure sculptures and Brandt's well-known photographs of coal miners and their families in Durham and Yorkshire are on display, alongside rare original colour transparencies by Brandt, and Moore's little-known photo collages.
For more information explore the exhibition in detail.
The exhibition is organised by the Yale Center for British Art in partnership with The Hepworth Wakefield and is accompanied by a major new book published by Yale University Press.
Exhibition and archive images
Bill Brandt / Henry Moore - a major new book from Yale Centre of British Art
A close look at the work, relationship, and shared influences of two masterful 20th-century artists.
This book begins with Brandt and Moore's wartime works and examines the artists' intersecting paths in the postwar period. Key themes include war, industry, and the coal mine; landscape and Britain's great megalithic sites; found objects; and the human body. Special photographic reproduction captures the materiality of the print as a three-dimensional object rather than a flat, disembodied image on the page.
Bill Brandt / Henry Moore, edited by Martina Droth and Paul Messier is published by Yale Centre of British Art and distributed by Yale University Press.
Buy online from The Hepworth Wakefield shop for £50. Members get 10% off. As a charity, purchases help support our work.