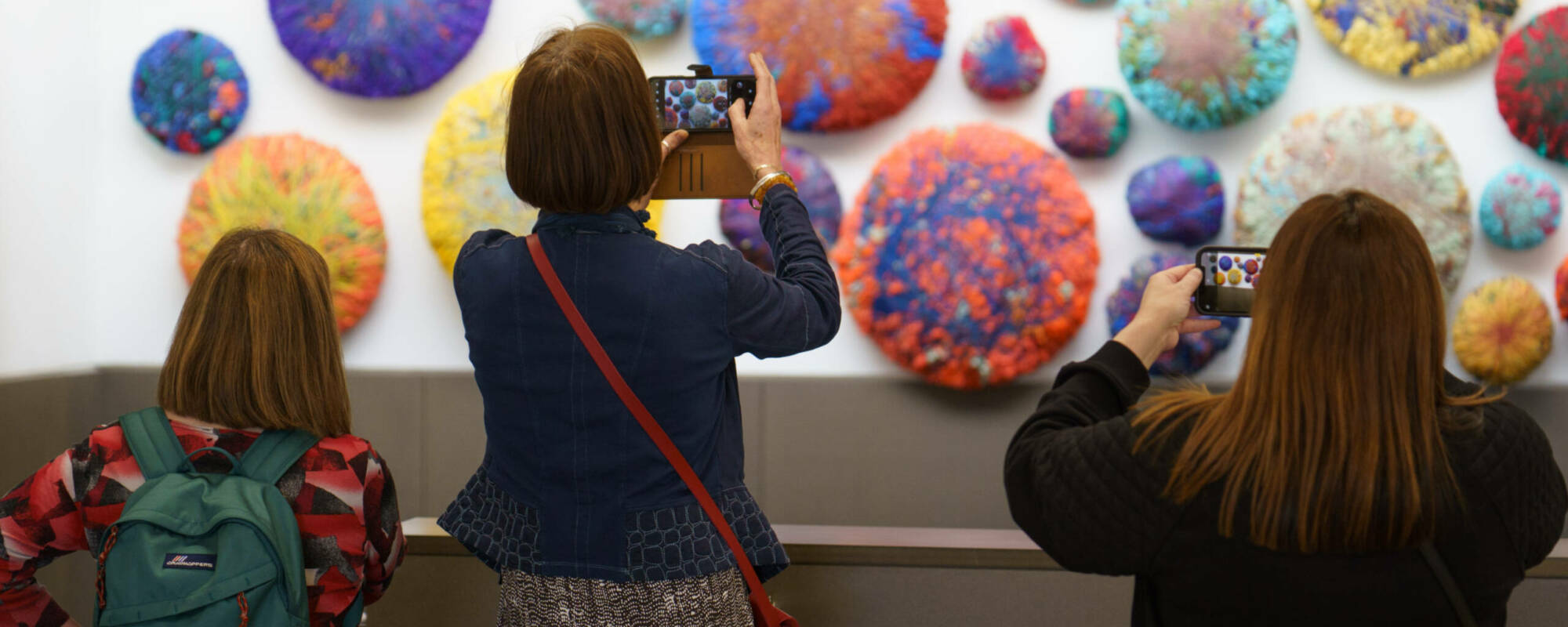 Current exhibitions
Be inspired by world-class art and our exciting programme of collection displays and exhibitions at the gallery.
Bring your group to the first major survey of British photographer Hannah Starkey and discover her work exploring how women are represented in contemporary culture.
Explore Jadé Fadojutimi's use of colour and movement in her large-scale paintings and see how she creates layered artworks to evoke memory.
Delve into Barbara Hepworth's studio environment, her tools and materials, and a unique collection of her working models and sculptural prototypes.
Upcoming exhibitions
We have an exciting range of upcoming temporary exhibitions for 2022-23 and 2023-24.
Explore Hurvin Anderson's Barbershop series of paintings and investigate key painting styles and themes of abstraction, memory, identity and nationhood.
Alongside the Barbershop exhibition, Hurvin Anderson Curates will display paintings drawn from public collections in the UK to take visitors on a journey through his influences and highlight the importance of art historical references in his work.
Be inspired by sculptor Kim Lim and explore a variety of media including printmaking and 3D work from colourful wooden and metal sculptures to minimalist sculptures in marble and stone.
Resources on Barbara Hepworth
Teachers' notes on past exhibitions